Rent a retro ice cream cart:


Wedding with ice cream enjoyment
A wedding is an important event that should be celebrated properly. Accordingly, it's nice when everything about the celebration goes perfectly. Are you still worried about dessert or entertaining the little wedding guests? How about renting a vintage ice cream truck? Your wedding will then be complemented by a highlight that is both a dessert and a fun factor!
Rent an ice cream truck:


Wedding highlight in a frosty, sweet look

Having a historic ice cream cart at the wedding is especially a blast when none of the guests have any idea about it and everyone is surprised by a sweet dessert. You will find happy guests everywhere, happily strolling around the wedding grounds with an ice cream in their hands. The good thing about it: You don't have to prepare much because we provide the ice cream cups, spoons and cones. All you have to do is plug in and choose your favorite ice cream flavors. This is not that easy for us, because with 250 bright varieties now, of which many are available to choose from every month, an extravagant taste experience is guaranteed. look for yourself
Why is our ice cream the best for your ice cream catering event?
Whether classic or unusual: you can pamper all your guests with our ice cream flavors, because our trained ice cream confectioner has over 250 flavors in her repertoire – including the ever-popular classics such as vanilla made from real vanilla pods, Belgian chocolate and the finest fruit ice cream. And of course we also have something suitable for the little ones, namely the Children's King, which is always completely convincing.
Blackberry tonka bean
Mojito
Leche Merengada
Blueberry yogurt
Honey caramel
Rose water
Sea buckthorn curd
Chestnut
Whisky-Cream
After 9
Campari-Orange
and much more…
Not quite convinced yet? Then you might be more of a fan of the classic varieties. In this case, you can also treat your guests to Belgian chocolate, strawberry ice cream made from fresh strawberries or fresh, fruity lemon ice cream made from organic lemons that are flown in directly from Sicily. With our varieties there is definitely something for everyone.
Get the finest ice cream flavors for the ice cream stand at your wedding
Ice cream catering for a wedding isn't always easy, even with a fancy ice cream truck at the wedding. Because many guests have intolerances, eat gluten-free, vegan or don't like sugar that much. Our ice cream is perfect for all these requirements because it is…
vegan: Our fruit ice cream varieties are 100% free of animal products.
Gluten-free: Only a very few varieties are not gluten-free and are clearly labeled.
made from regional ingredients: We buy where we know where it comes from.
with little sugar: That's why our ice cream is not only more aromatic, but also healthier.
without artificial additives: real taste does not need any additional flavors.
If you rent our ice cream cart for your wedding, you can choose from many gluten-free and vegan varieties that simply impress with that certain something.
Rent an ice cream cart for the wedding
Do you want an ice cream cart at your wedding? We bring ice cream to your wedding that is completely convincing!
6 types of ice cream
and
200 and more satisfied guests
Coffee catering
The perfect complement to ice cream catering: the exclusive coffee catering from the Berliner Genussmanufaktur. Whether at trade fairs, weddings, conferences, product launches or birthday parties: freshly roasted coffee is a highlight anywhere and at any time. Book our coffee catering in Berlin Brandenburg and ensure cheerful faces at your event with our sensational coffee.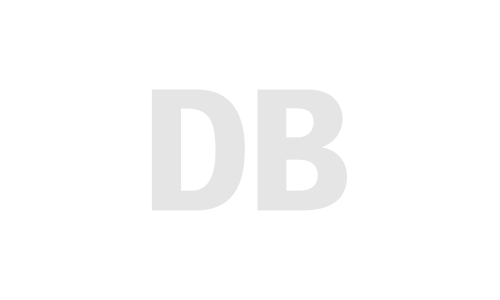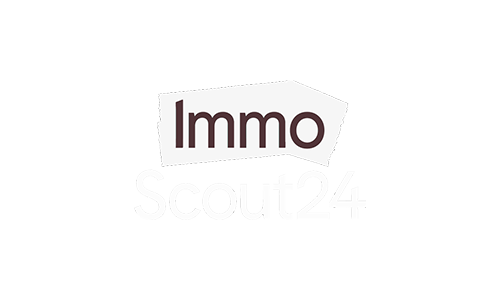 We always love to come. The ice cream is super tasty. The varieties are so wide-ranging and there are always imaginative combinations. Cucumber Avocado Cream Cheese was great! And the offer changes regularly. Even when asked if you could get a waffle for the little ones, they responded immediately. The warm waffles taste good. And I can only recommend the different Chai Latte. The staff is always friendly and courteous. Even in stressful times, they don't forget you. Would love to give more stars 😊
The best ice cream in Berlin! Although there are many ice cream parlors of a very high standard in Berlin, this cafe is in a different league. Eiskimo already had great ice cream, but the new operators have gone one better! The location is still great and the service first class. Anyone who has eaten yoghurt ice cream here will never eat it anywhere else.
Super service, delicious service and the ice quality is more stable than the polar ice caps.
This is my first and probably last review on Google. Because I never do anything else. But I have to say that on this Sunday, when I ate a Belgian waffle here, everything was just right. The weather, the location, the food and especially the conditions provided an unprecedented competition and surpassed each other in their very own brilliance. The selection is not overloaded, but still impresses with its creativity and lace. Almost immediately after ordering, the food came to the table with a patronizing cordiality that is second to none. 5/5 pancakes, absolute recommendation!
Great ice cream, relaxed environment and very nice staff.
Rent a historic ice cream cart for your wedding
How much it costs to rent an ice cream truck for the wedding is of course also of interest. We offer first-class ice cream along with carts and accessories. For an additional charge, we can also provide you with an employee to hand out the ice cream.
6 different varieties for your wedding – we would be happy to make you a suitable offer!
Our historic ice cream truck is not only quick to set up and looks great with its retro look, but also impresses with its performance: equipped with the latest cooling technology, the ice cream stays creamy cold even in the summer heat and refreshes your guests.
the transport,
the preparation,
the accessories such as ice cream cones, cups, spoons and napkins
the ice cream distribution,
the dismantling
and cleaning the car including disinfection.
If you are expecting more than 500 guests, you will have additional ice cream flavors to choose from. Tip: If you are planning a really big celebration, you can also rent several ice cream trucks.
RENT AN ICE CREAM CART:


Wedding with ice cream surprise

With our ice cream truck, sweet success is inevitable. Get our historic ice cream cart table ice cream display case now and spoil your guests with incredibly delicious ice cream. Do you still have questions before you rent our chic ice cream truck and add another highlight to your wedding?

Feel free to contact us!